Roof Maintenance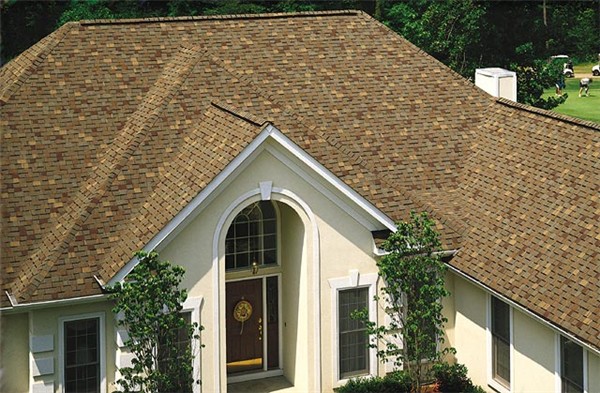 The roof over your head is one of the most important components of your home and I'm going to tell you how to keep it in great condition. You want to protect your lifetime investment without spending a lot of money and waiting until thousands of dollars worth of damage occur to the interior because of a roof leak. Simply place a couple hundred dollars into your annual home maintenance budget for a roofing contractor to inspect your roof on a yearly basis. Every October when you set your clocks back (or any other easily remembered day in the Fall, but definitely before the winter season), pay a qualified roofing contractor to come out and examine your roof and give it the A-OK (some roofing contractors may also provide warranties against leaks for a year or two). Now you should make it through the winter season with no problems. And a couple of hundred dollars or so in preventive maintenance for the roof is much better than waiting until it leaks and going through the anguish of a major roof leak, damage to the structure interior and furniture, and possible damage to your books, pictures, photographs, and other priceless memento's of you and your family.
Your roof covering will last a long time in our New England climate if you'll do three things: make sure your attic has (1) adequate ventilation (e.g., any combination of gable, soffit, ridge, drip edge, turbine, roof vents; and attic fans), (2) adequate insulation, and (3) give a roofing contractor a couple of hundred dollars or so each year, or toward the end of whatever warranty period the roofing contractor provides you, to inspect your roof and flashings.
SOME SIMPLE STEPS TO FOLLOW IN ORDER TO KEEP YOUR ROOF IN GREAT SHAPE...
Clean all debris from the surface of the roof. This includes debris that has gathered behind HVAC units, pipes, chimneys and any other roof penetrations. Debris has a tendency to hold water, and water will expedite roof deterioration, especially if your roof is asphalt based such as a built-up roof or asphalt shingles.
Keep moss, algae and black stains off your roof surface. If your roof is starting to collect spots of moss or black algae and fungus lines, simply install zinc strips along the hips and ridges of your roof. The natural action of rain water time-releases zinc carbonate (a proven fungi-stat) which then washes down the roof shingles, preventing any destructive roof moss, algae and fungus growth.
Check all flashing's and make sure that they are not deteriorated and there are no holes or openings in them.
Dab some roof cement under any loose or lifting shingle tabs. One dab on either side should do.
Replace any damaged shingles.
Keep all gutters free of debris. Make sure that the downspouts are draining properly by water testing them and checking flow and observe all seams for leakage.
Trim back any overhanging tree branches from the roof area.
Check all caulking and sealants. Scrape and remove any caulking that is weather cracked and damaged. Clean the area thoroughly. Use a wire brush if necessary. Reapply polyurethane caulking such Vulkem, NP-1, or equivalent.
Check the mortar on chimneys and parapet walls, both in between the brick and on top. If it's damaged or deteriorated, have it tuck-pointed. Any mason can perform this work.